UV Water Disinfection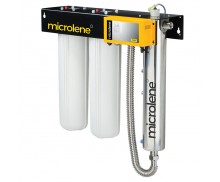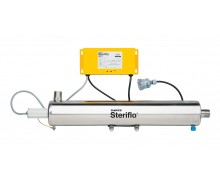 A proven three stage filtration and ultraviolet disinfection process can provide continuous clean, safe and fresh tasting water.
Stage 1 is a 20 micron coarse fileter that removes solids larger than 20 microns and provides protection for second and third stages.
Stage 2 is a fine 1 micron filter that removes small soldis and cysts such as Giardia and Cryptosporidium.
Stage 3 is is an ultraviolet lamp that sterilises viruses and bacteria.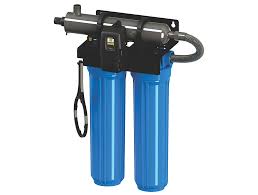 Also available: MCXS - wall mounted UV system that includes 20" jumbo housings and sediment filters and an optimal flow rate of 56 lpm with smart controller.  Please refer to the MCXS Data Sheet for all features and full technical specifications.